rom Google and Amazon to Apple and Microsoft, every major tech company is dedicating resources to breakthroughs in artificial intelligence. Personal assistants like Siri and Alexa have made AI a part of our daily lives. Meanwhile, revolutionary breakthroughs like self-driving cars may not be the norm, but are certainly within reach.
TOP AI COMPANIES TO KNOW
CCC
Veritone
LogicMonitor
nate
People.ai
Ascent
Osaro
Riskified
Nvidia
Nuro
Tempus
Ascent
DataRobot
Freenome
Grammarly
CloudMinds
H20.ai
Nauto
OpenAI
Sift Science
SoundHound
Vicarious
Zoox
Zymergen
As the big guys scramble to infuse their products with artificial intelligence, other companies are hard at work developing their own intelligent technology and services.
The AI industry even broke records during the global uncertainty of the COVID-19 pandemic, with artificial intelligence startups raising $33 billion in 2020, according to CB Insights.
With investors clamoring and the technology cross-pollinating across countless industries, we've rounded up 45 artificial intelligence companies and AI startups worth keeping an eye on.

Industry: Machine Learning, Analytics
Location: NYC
What it does: Urbint brings the power of AI and cloud-based technology to various infrastructure projects, allowing companies to anticipate potential dangers and issues that could arise down the road. By mapping out vulnerable and high-risk areas, Urbint keeps workers and communities safer. Organizations can now move forward with confidence knowing all possibilities are accounted for.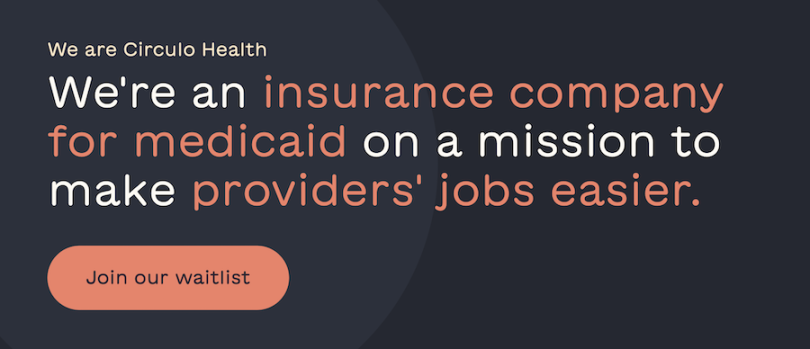 Industry: Healthcare
Location: Columbus, OH
What it does: Simplifying the healthcare system for Medicaid patients has become more imperative than ever, but delivering personalized care is still in the back of providers' minds. That's why Circulo Health is teaming up with Olive.ai to provide more high-tech and humane healthcare experiences. Doctors can offer various ways for patients to communicate with them, making regular updates, health tracking, and virtual visits much more convenient for all parties involved.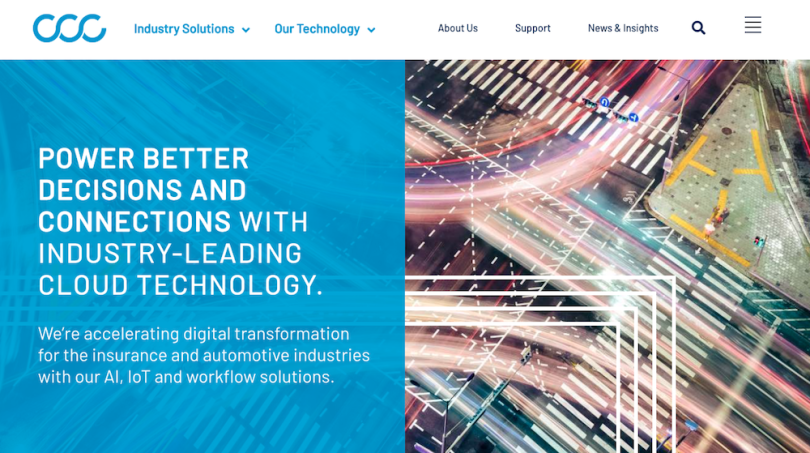 Industry: Automotive + Insurance
Location: Chicago, IL
What it does: CCC accelerates transformation across the automotive and insurance industries by utilizing cloud technology to create innovative AI, IoT and workflow solutions. From utilizing AI and IoT to power better decision making at scale through collecting car data, claims, photos, videos and more from hundreds of actionable data points per day, CCC's technology makes it possible for companies to accelerate innovation and deliver better customer experiences every day.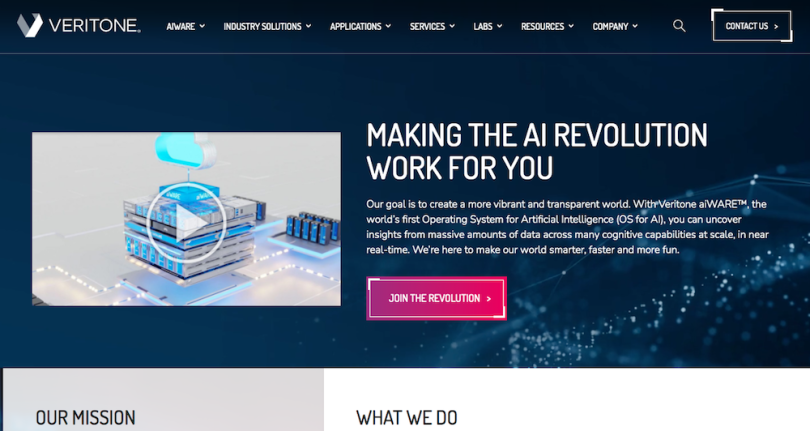 Industry: Big Data
Location: Costa Mesa, CA
What it does: Veritone's goal is to make the world more vibrant and transparent by allowing organizations to discover more clarity and bring deeper insights into their decision making process. The company has created a proprietary Operating System designed for artificial intelligence, Veritone aWARE, making sifting through massive quantities of data both scalable and actionable — perfect for industries as wide-ranging as energy and entertainment.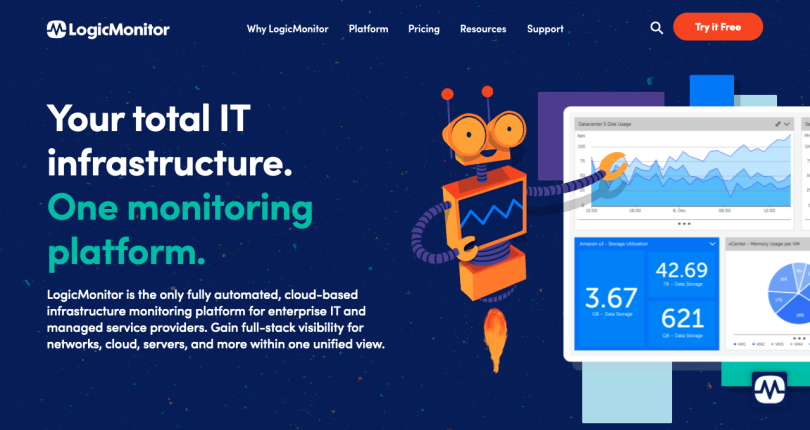 Industry: Software
Location: New York, NY
What it does: LogicMonitor operates a fully automated, cloud-based infrastructure monitoring platform that provides enterprise IT and managed service providers with full-stack visibility into networks, clouds, servers and more within a single, unified dashboard. The monitoring platform is designed to add next-to-no lift to existing IT infrastructure and is designed with rigorous third-party security protocols to support seamless scalability, making LogicMonitor an excellent choice for enterprises of various sizes.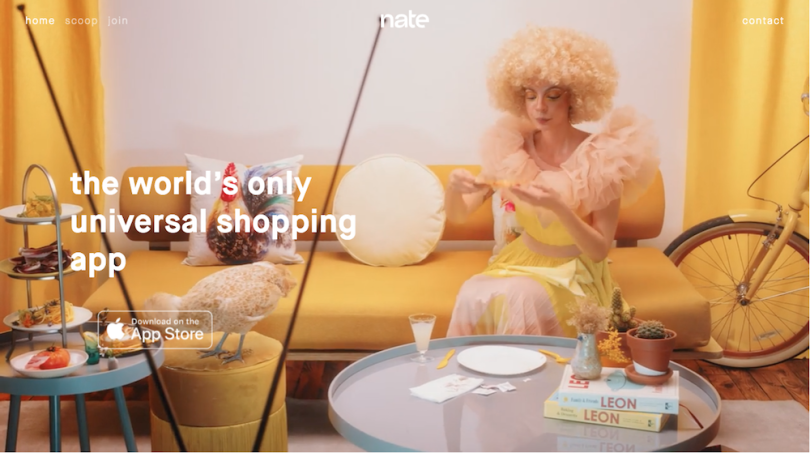 Industry: E-commerce
Location: New York, NY
What it does: Nate operates an AI-powered app that incorporates the best products from websites across the internet and makes them available for purchase all in one convenient location. The nate app allows users to consolidate their favorite items into lists on their nate dashboard and simply click a button to purchase while the AI handles all checkout and shipping steps on its own. Users can even split payments on items purchased through nate into four installments for easier payments on the things they want most.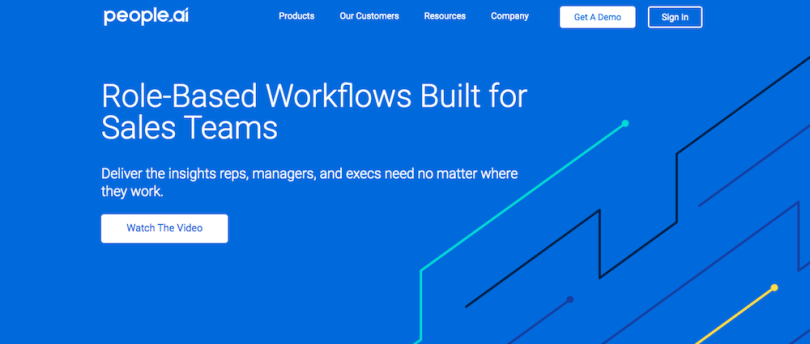 Industry: Software
Location: San Francisco, CA
What it does: People.ai provides enterprises with a revenue operations and intelligence platform that transforms business activity data into crucial insights for sales, marketing and operations teams. Powered by cutting-edge AI-based automation and user-friendly workflows, People.ai's platform helps facilitate decision-making across the enterprise without weighing teams down with extraneous processes.
Riskified
Industry: E-commerce
Location: New York, NY
What they do: Riskified is an AI powered platform that allows e-commerce sites to better identify legitimate shoppers and reduces the friction in the purchasing process to create a better customer experience. The company's scalable solution adapts to meet evolving needs as e-commerce shops release new products and enter new markets, with Riskified's machine learning models pulling from more than one billion past transactions to make instant decisions that stop e-commerce fraud attacks before they occur.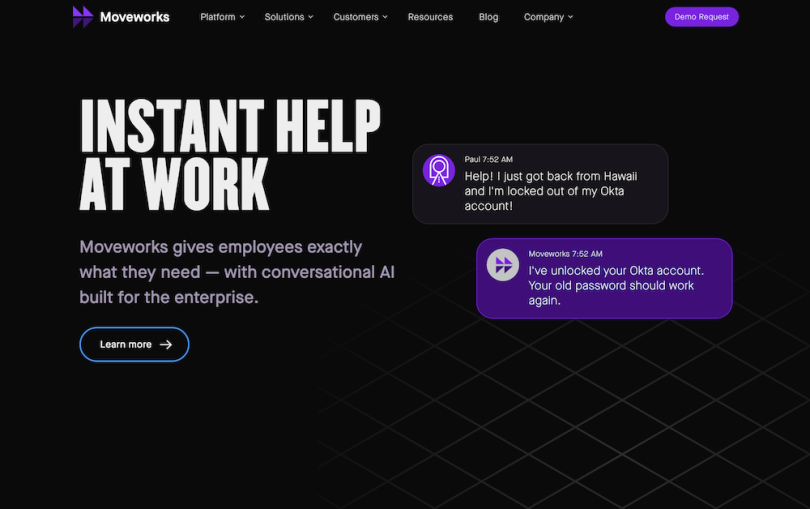 Moveworks
Industry: Information Technology
Location: Mountain View, CA
What it does: Moveworks offers a customer service interface that utilizes artificial intelligence and deep learning systems to help resolve customer IT support issues. Built on a framework of NLU and collective learning capabilities, Moveworks' cloud-based platform allows organizations from startups to Fortune 500 companies to better serve employee needs in real time and reduce the strain of modern IT professionals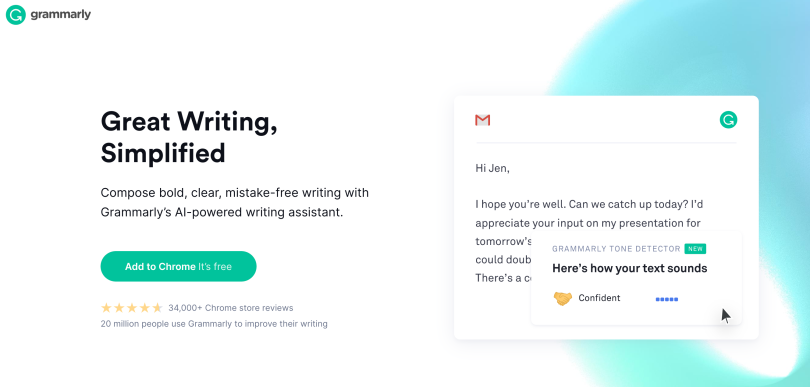 Grammarly
Industry: Productivity, Writing
Location: San Francisco, CA
What it does: Grammarly is an AI-enabled writing assistant that helps writers and communicators all over the world with spelling, grammar and conciseness. The browser plugin checks over content being written in real-time and alerts for everything from spelling mistakes to tone errors and even scans content for plagiarism. Grammarly works across multiple platforms, including Gmail, Slack, Jira, Medium and many more.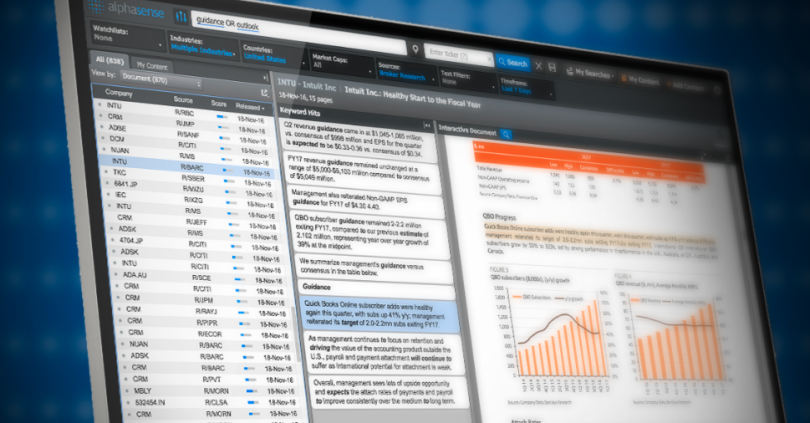 AlphaSense
Industry: Fintech
Location: New York, NY
What it does: AlphaSense is an AI-powered search engine designed to help investment firms, banks and Fortune 500 companies find important information within transcripts, filings, news and research. The technology uses artificial intelligence to expand keyword searches for relevant content.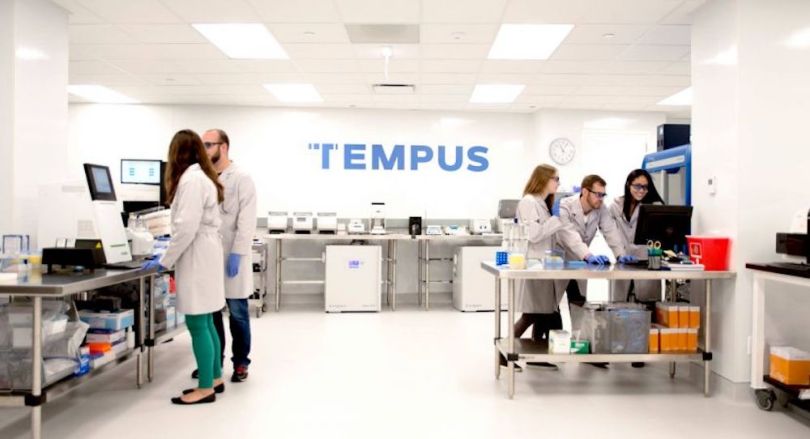 Tempus
Industry: Healthtech, Biotech, Big Data
Location: Chicago, IL
What it does: Tempus uses AI to gather and analyze massive pools of medical and clinical data at scale. The company, with the assistance of AI, provides precision medicine that personalizes and optimizes treatments to each individual's specific health needs; relying on everything from genetic makeup to past medical history to diagnose and treat. Tempus is currently focusing on using AI to create breakthroughs in cancer research.
TOP ARTIFICIAL INTELLIGENCE JOBS
Some of the nation's leading AI companies have hundreds of positions open right now.

Ascent
Industry: RegTech, Fintech, Legal
Location: Chicago, IL
What it does: Ascent is an AI-powered regulatory platform that identifies the regulations a company must comply with and keeps them updated as the rules change. It's difficult for a person or team to keep track of every single new rule or regulation change in the financial sector. Ascent's platform saves companies valuable employee time and money by using AI to constantly monitor for rule changes and quickly alert the proper people to any compliance issues.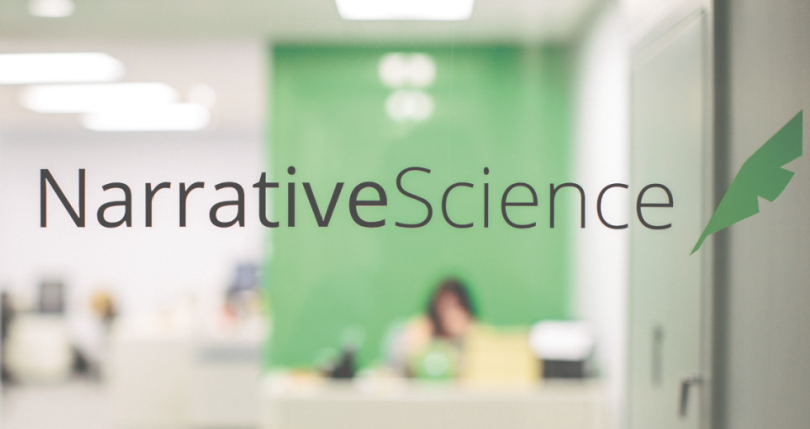 Narrative Science
Industry: Big Data, Software
Location: Chicago, IL
What it does: Narrative Science creates natural language generation (NLG) technology that can translate data into stories. By highlighting only the most relevant and interesting information, businesses can make quicker decisions regardless of the staff's experience with data or analytics.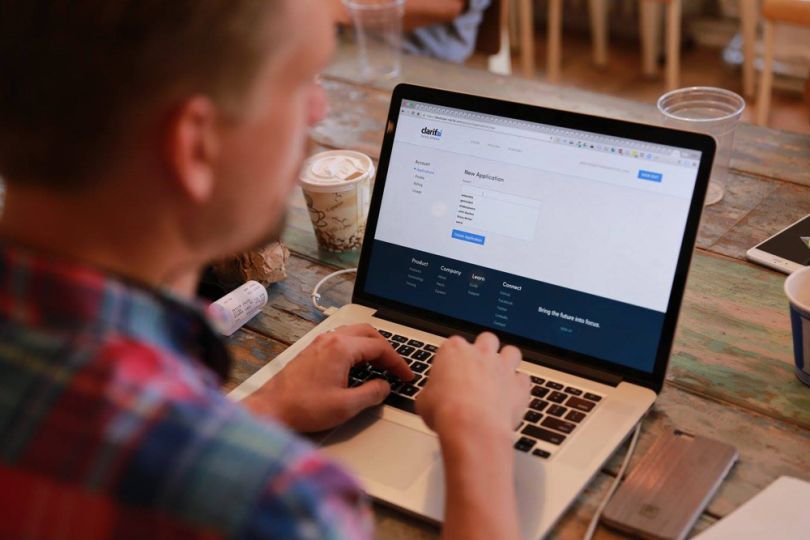 Clarifai
Industry: Software
Location: New York, NY
What it does: Clarifai is an image recognition platform that helps users organize, curate, filter and search their media. Within the platform, images and videos are tagged, teaching the intelligent technology to learn which objects are displayed in a piece of media.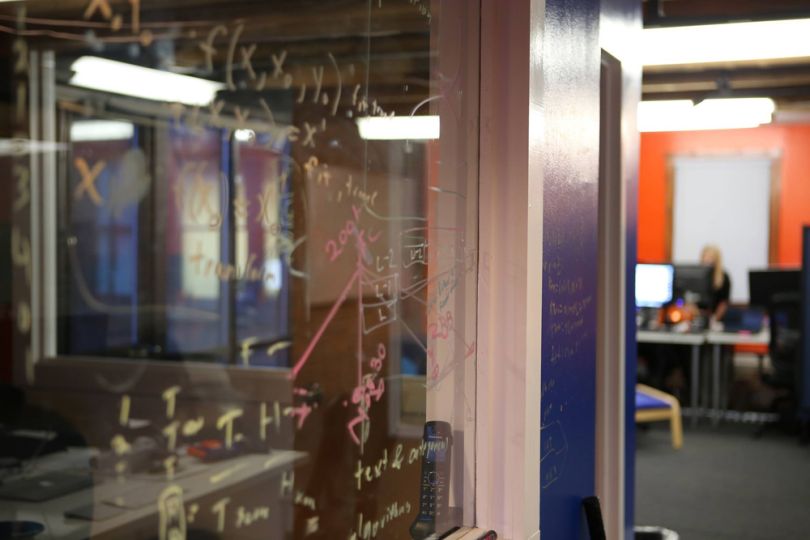 DataRobot
Industry: Big Data, Software
Location: Boston, MA
What it does: DataRobot provides data scientists with a platform for building and deploying machine learning models. The software helps companies solve challenges by finding the best predictive model for their data. DataRobot's tech is used in healthcare, fintech, insurance, manufacturing and even sports analytics.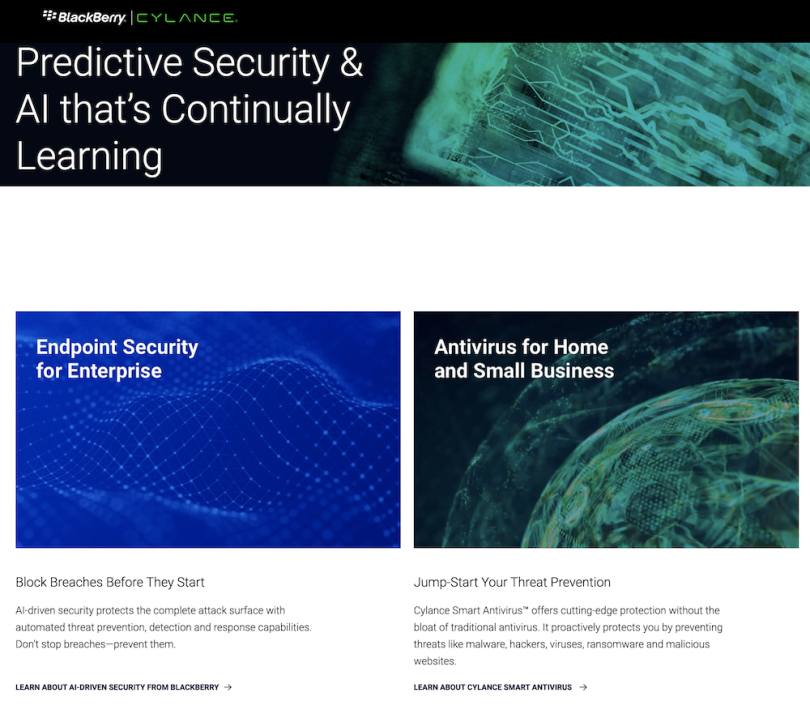 Cylance
Industry: Security
Location: Irvine, CA
What it does: Cylance is a cyber security company that offers products built on a foundation of artificial intelligence, machine learning and algorithmic science, providing a data-driven approach to identifying and eliminating incoming threats. The company, which was acquired by Blackberry in 2018, partners with private companies, government offices and end-user clients to prepare for a wide variety of constantly developing cyber security threats.
Osaro
Industry: Software
Location: San Francisco, CA
What it does: Osaro creates artificial intelligence technology that allows companies with industrial production lines to access high-performance robotic devices. The company's software includes integrated perception and control capabilities that seamlessly accomplish daily tasks within industrial e-commerce and fulfillment facilities, and the company is working on new ways to grow its software to allow robots to grip and move irregularly shaped objects and make decisions.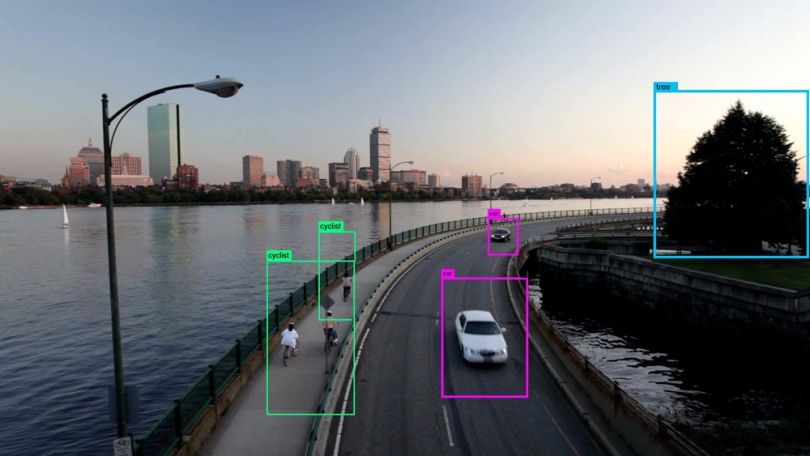 Neurala
Industry: Machine Learning, Software
Location: Boston, MA
What it does: Neurala is developing "The Neurala Brain," a deep learning neural network software that makes devices like cameras, phones and drones smarter and easier to use. Neurala's solutions are currently used on more than a million devices. Additionally, companies and organizations like NASA, Huawei, Motorola and the Defense Advanced Research Projects Agency (DARPA) are also using the technology.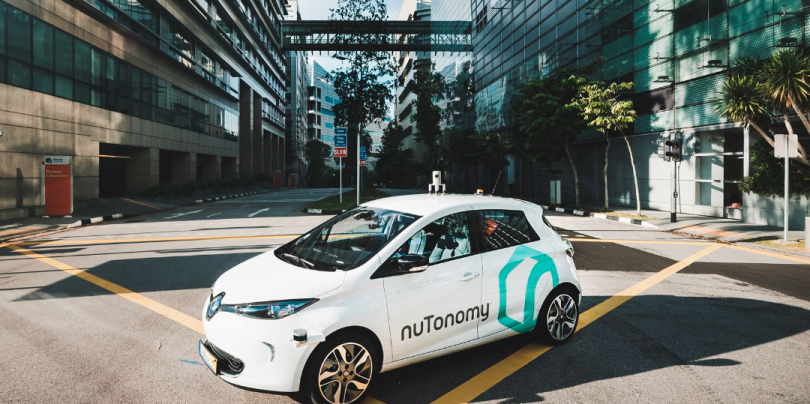 nuTonomy
Industry: Automotive, Transportation
Location: Boston, MA
What it does: With a mission to provide safe efficient driverless vehicles, nuTonomy is developing software that powers autonomous vehicles in cities around the world. The company uses AI to combine mapping, perception, motion planning, control and decision making into software designed to eliminate driver-error accidents.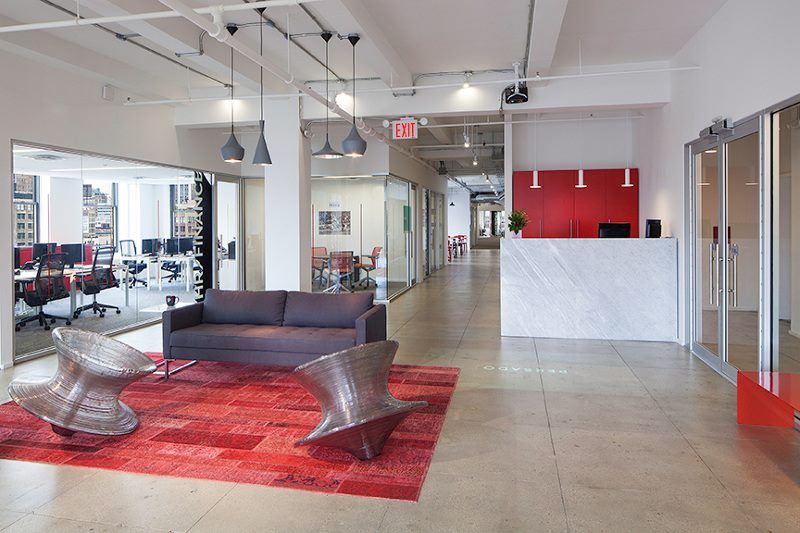 Persado
Industry: Adtech, Software
Location: New York, NY
What it does: Persado is a marketing language cloud that uses AI-generated language to craft advertising for targeted audiences. With functionality across all channels, Persado helps businesses increase acquisitions, boost retention and build better relationships with their customers.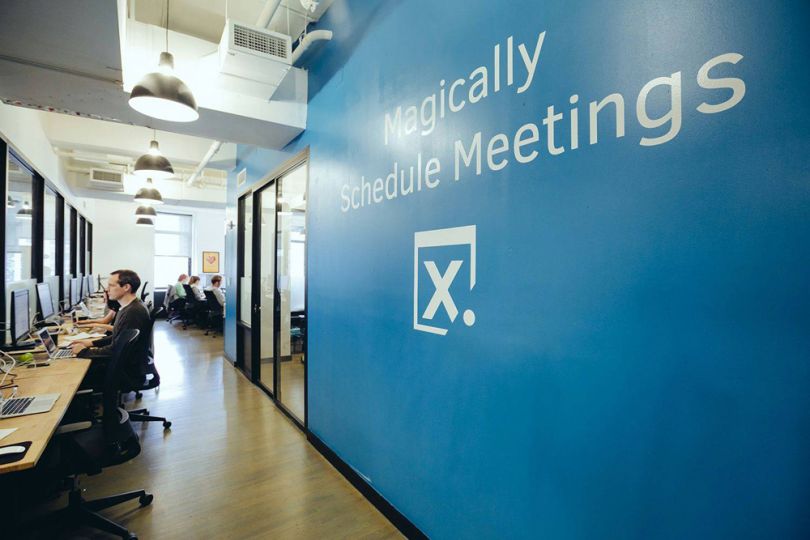 x.ai
Industry: Machine Learning
Location: New York, NY
What it does: x.ai creates autonomous personal assistants powered by intelligent technology. The assistants, simply named Amy and Andrew Ingram, integrate with programs like Outlook, Google, Office 365 and Slack, schedule or update meetings, and continually learn from every interaction.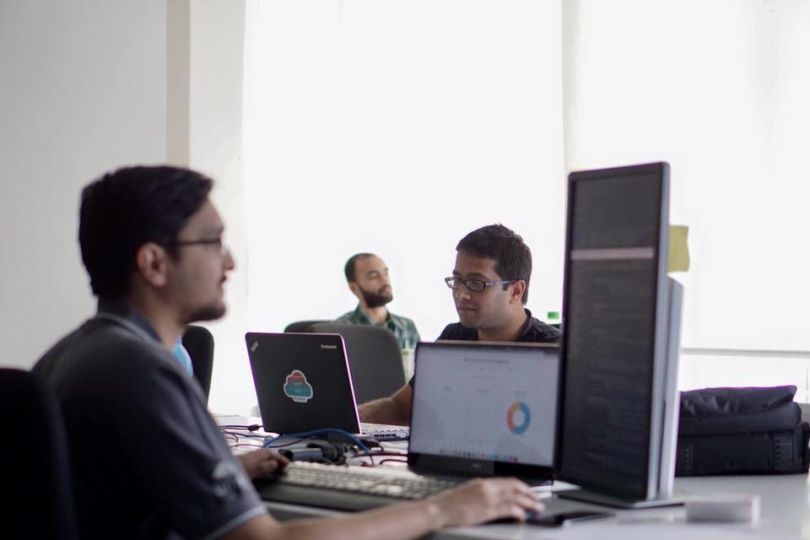 CognitiveScale
Industry: Software, Cloud
Location: Austin, TX
What it does: CognitiveScale builds augmented intelligence for the healthcare, insurance, financial services and digital commerce industries. Its technology helps businesses increase customer acquisition and engagement, while improving processes like billing and claims. CognitiveScale's products are used by such heavy hitters as P&G, Exxon, JP Morgan & Chase, Macy's and NBC.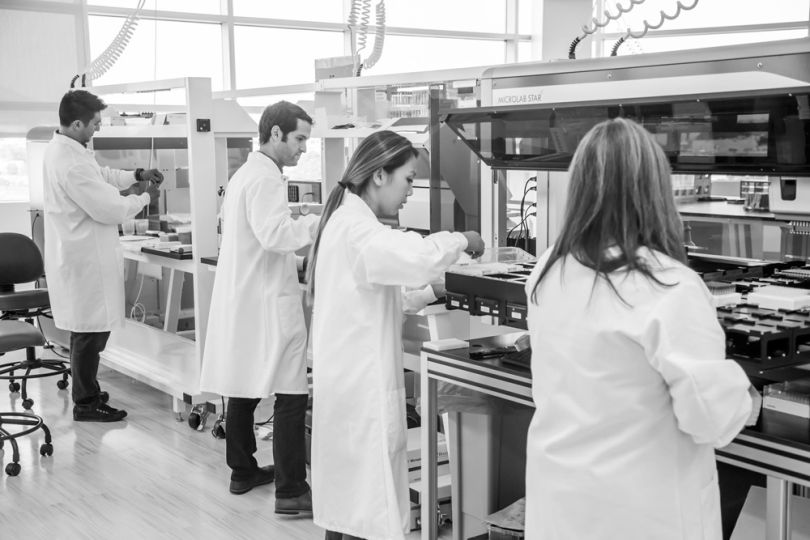 Freenome
Industry: Biotech, Healthtech
Location: San Francisco, CA
What it does: Freenome uses artificial intelligence to conduct innovative cancer screenings and diagnostic tests. Using non-invasive blood tests, the company's AI technology recognizes disease-associated patterns, providing earlier cancer detection and better treatment options.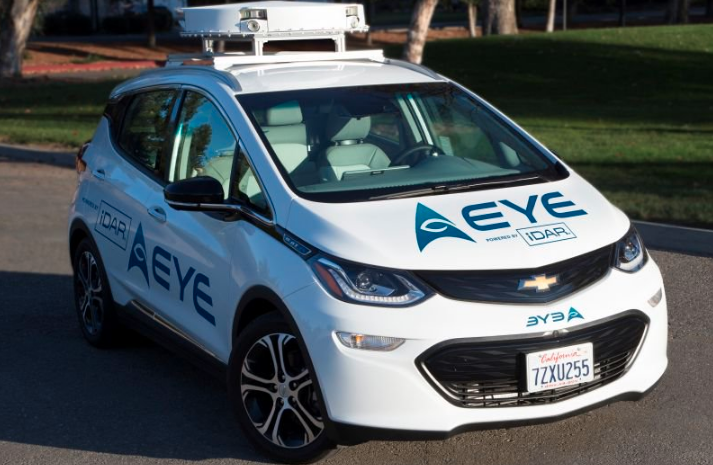 AEye
Industry: Robotics
Location: Pleasanton, CA
What it does: AEye builds the vision algorithms, software and hardware that ultimately become the eyes of autonomous vehicles. Its LiDAR technology focuses on the most important information in a vehicle's sightline such as people, other cars and animals, while putting less emphasis on things like the sky, buildings and surrounding vegetation.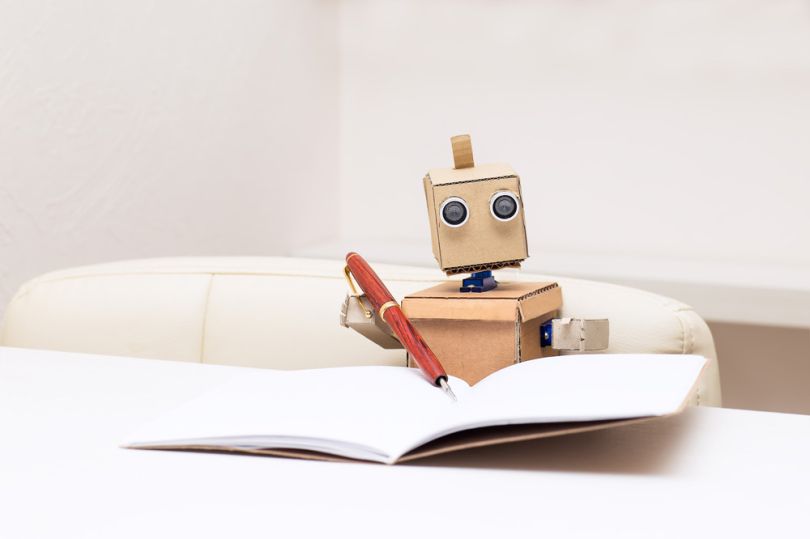 AIBrain
Industry: Machine Learning, Robotics
Location: Menlo Park, CA
What it does: AIBrain is working to create fully autonomous artificial intelligence. By fusing problem solving, learning and memory technologies together, the company can build systems that learn and adapt without human assistance.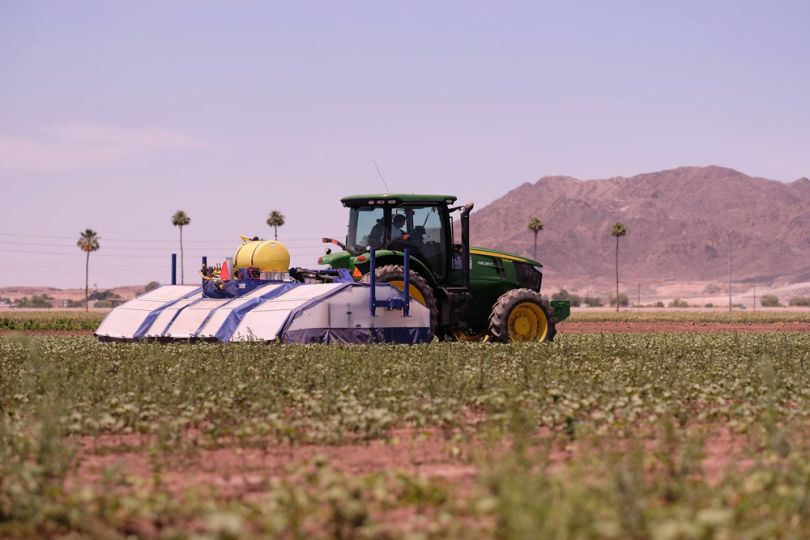 Blue River Tech
Industry: Agriculture, Robotics, Software
Location: Sunnyvale, CA
What it does: Blue River Tech combines artificial intelligence and computer vision to build smarter farm tech. The company's See & Spray machine learning technology, for example, can detect individual plants and apply herbicide to the weeds only. The solution not only prevents herbicide-resistant weeds but reduces 90% of the chemicals currently sprayed.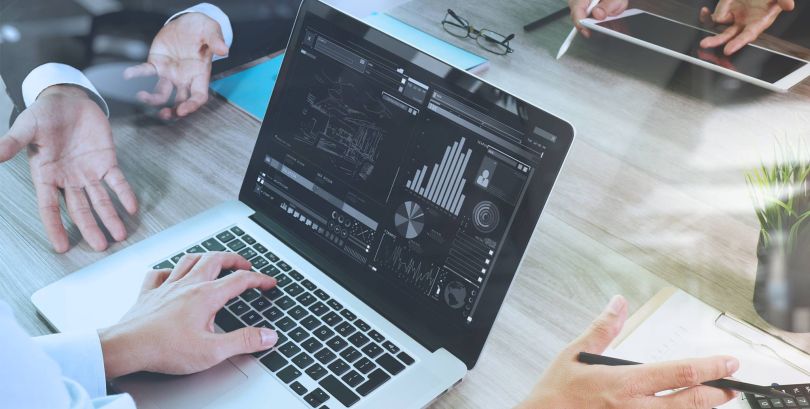 Vidado
Industry: Software
Location: Oakland, CA
What it does: Vidado can pull data from virtually any channel, including handwritten documents, dramatically increasing paper to digital workflow speeds and accuracy. The cloud-based platform is utilized by leading organizations and companies like New York Life, the FDA, Metlife and MassMutual.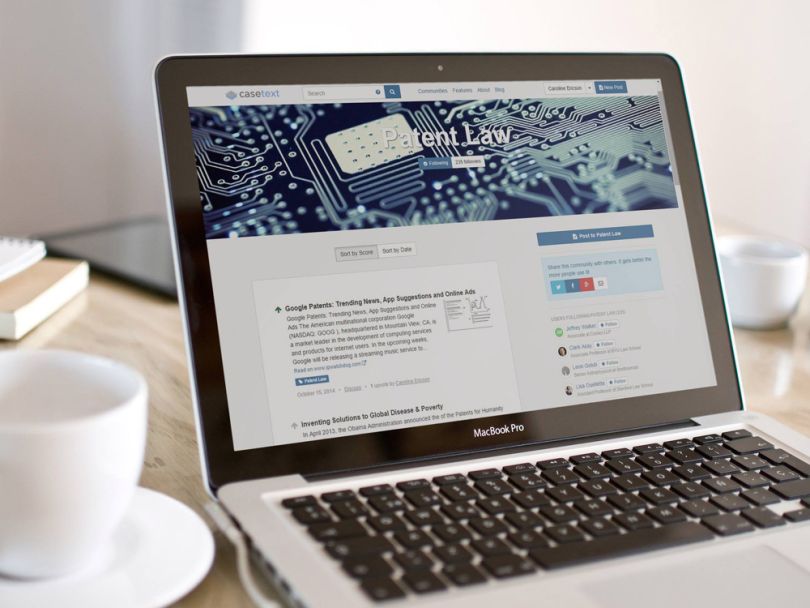 Casetext
Industry: Legal, Software
Location: San Francisco, CA
What it does: Casetext is an AI-powered legal search engine with a database of more than 10 million statutes, cases and regulations. Called CARA A.I., the company's tech can search within the language, jurisdiction and citations of a user's uploaded documents and return relevant searches from the database.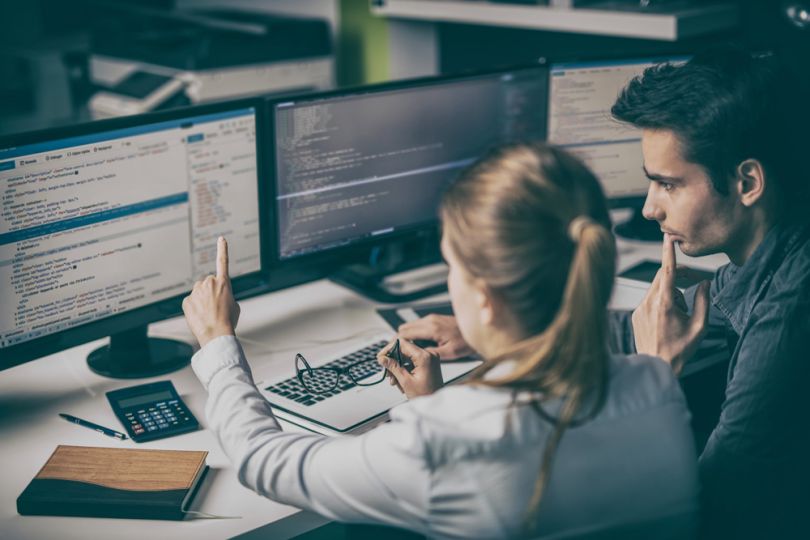 CloudMinds
Industry: Cloud, Robotics
Location: Santa Clara, CA
What it does: CloudMinds provides cloud robot services for the finance, healthcare, manufacturing, power utilities, public sector and enterprise mobility industries. Its cloud-based AI uses advanced algorithms, large-scale neural networks and training data to make smarter robots for image and object recognition, natural language processing, speech recognition and more.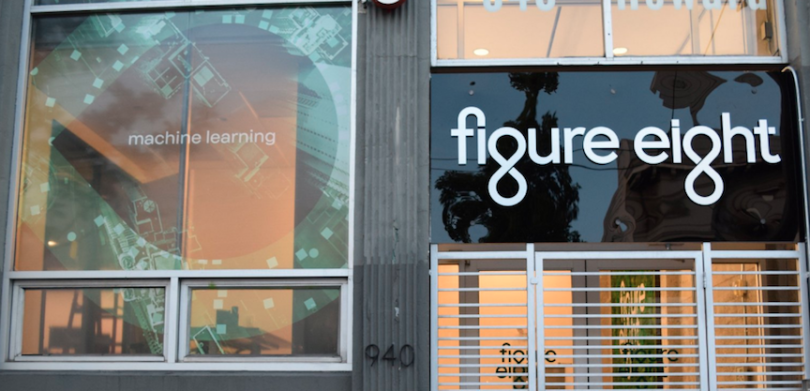 Figure Eight
Industry: Software
Location: San Francisco, CA
What it does: Figure Eight provides AI training software to machine learning and data science teams. The company's "human-in-the-loop" platform uses human intelligence to train and test machine learning, and has powered AI projects for major companies like Oracle, Ebay SAP and Adobe.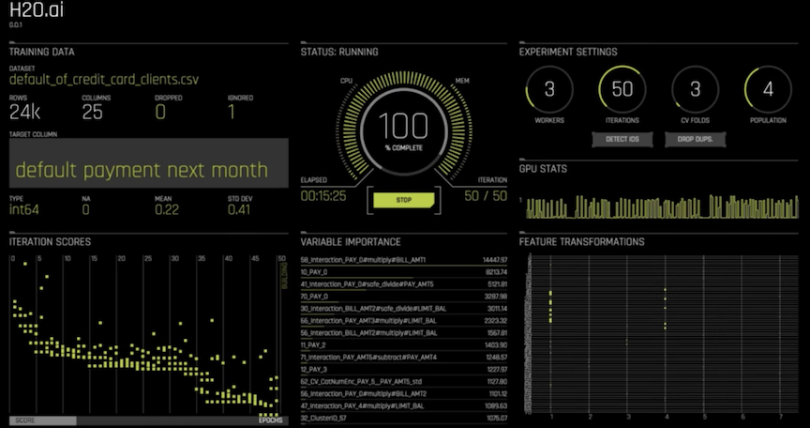 H2O.ai
Industry: Big Data, Software
Location: Mountain View, CA
What it does: H2O.ai is the creator of H2O, an open source platform for data science and machine learning that is utilized by thousands of organizations worldwide. H2O.ai supplies companies in a variety of industries predictive analytics and machine learning tools that aide in solving critical business challenges.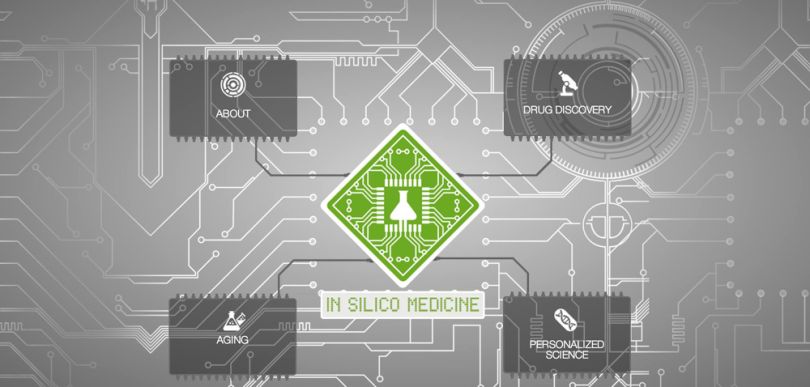 Insilico Medicine
Industry: Biotech
Location: Bethesda, MD
What it does: Insilico Medicine is using artificial intelligence for anti-aging and drug discovery research. The company's drug discovery engine contains millions of samples for finding disease identifiers. Insilico is used by academic institutions, pharmaceutical and cosmetic companies.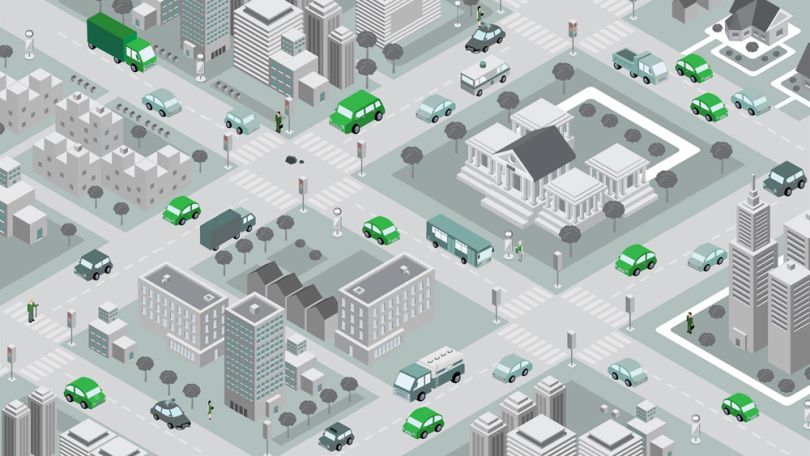 Nauto
Industry: Software, Automotive
Location: Palo Alto, CA
What it does: Nauto builds autonomous mobility software to create smarter commercial fleets and safer drivers. The smart technology detects distracted driving, coaches drivers on safety and alerts them to risks ahead.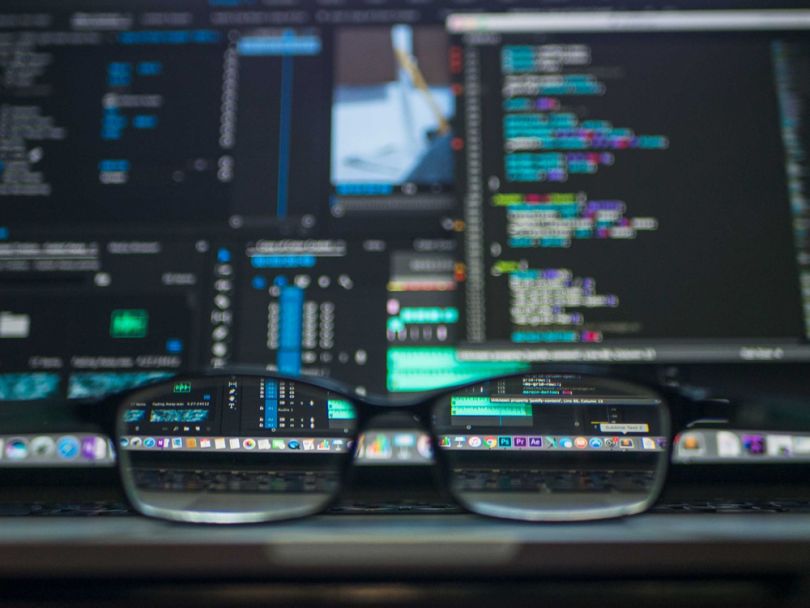 Next IT
Industry: Software
Location: Spokane Valley, WA
What it does: Next IT, now part of Verint, is developing conversational AI that answers complex questions for businesses and enhances customer experiences. From financial and insurance needs to travel and healthcare, the intelligent products perform duties and answer questions for tech support, billing, scheduling, purchases and policy information.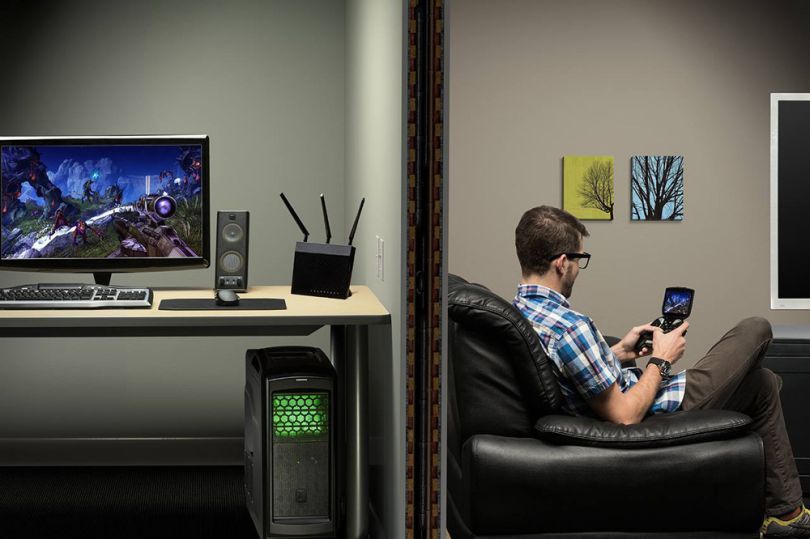 Nvidia Corporation
Industry: Hardware, Software
Location: Santa Clara, CA
What it does: Nvidia Corporation builds graphics processing units and hardware to power various types of AI-enabled devices. The company's technology is used for everything from robots and self-driving vehicles to intelligent video analytics and smart factories.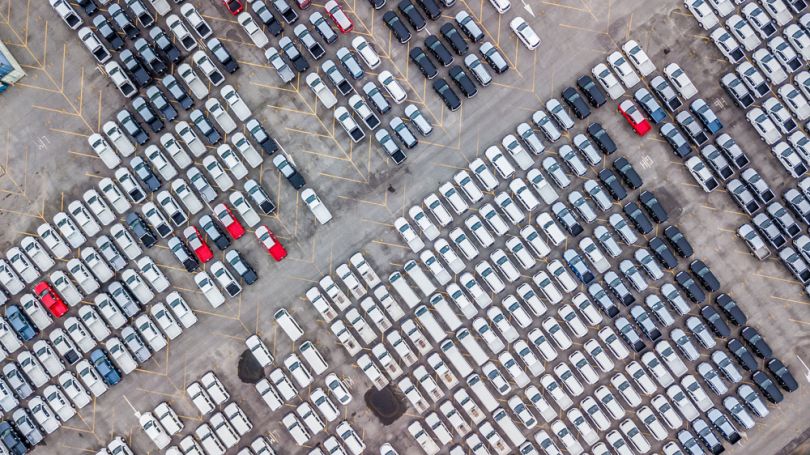 Orbital Insight
Industry: Big Data, Software
Location: Mountain View, CA
What it does: Orbital Insight uses geospatial imagery and artificial intelligence to answer questions and gain insights invisible to the naked eye. Using data from satellites, drones, balloons and other aircrafts, the company can provide insights and forecasts to the agriculture and energy industries that normally wouldn't be available.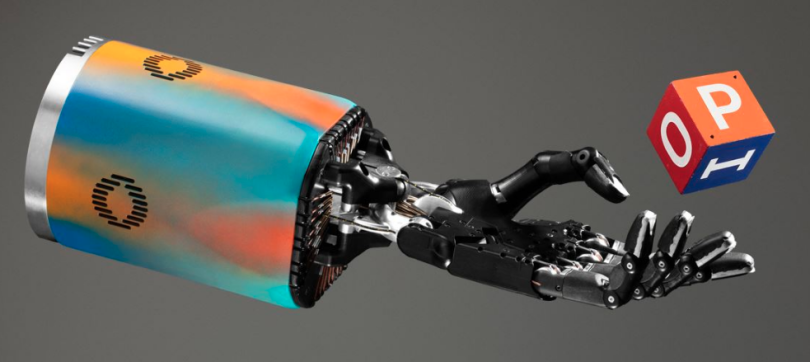 OpenAI
Industry: Software
Location: San Francisco, CA
What it does: OpenAI is a nonprofit research company with a mission to create safe artificial general intelligence (AGI). AGI aims to create machines with general purpose intelligence similar to human beings. With a focus on long-term research and transparency, OpenAI hopes to advance AGI safely and responsibly. The company is sponsored by some of tech's biggest names, such as Amazon, Microsoft, Elon Musk and Reid Hoffman.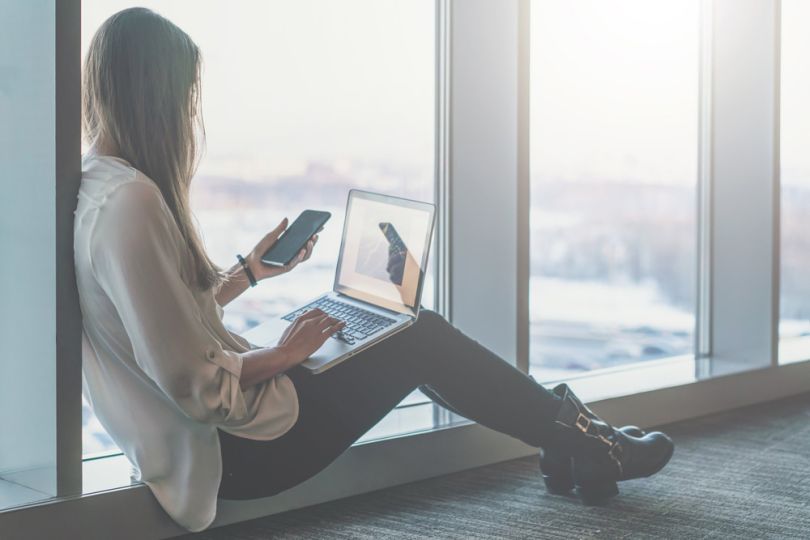 Sherpa
Industry: IoT, Mobile
Location: Redwood City, Calif. (US office)
What it does: Sherpa is a virtual personal assistant (VPA) powered by predictive artificial intelligence. The VPA integrates with a user's entire web of devices, inferring and predicting their needs. Sherpa is constantly learning and analyzing more than 100,000 parameters daily to keep information updated and users organized. Founded in Spain, Sherpa keeps offices in Redwood City, California.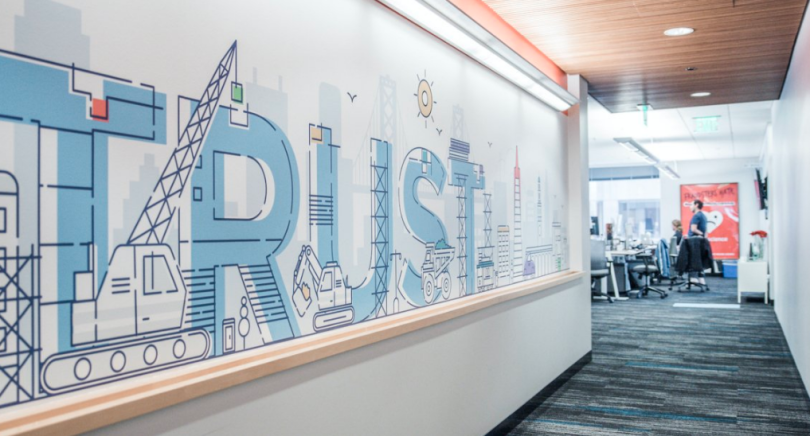 Sift
Industry: Security
Location: San Francisco, California
What it does: Sift provides multiple fraud management services all in one platform. Sift uses thousands of data points from around the web to train in detecting fraud patterns. The technology helps payment processors, marketplaces, e-commerce stores and even social networks prevent fraud. Sift Science is used by leading companies like Zillow, Wayfair, Twitter, Airbnb and Shutterstock.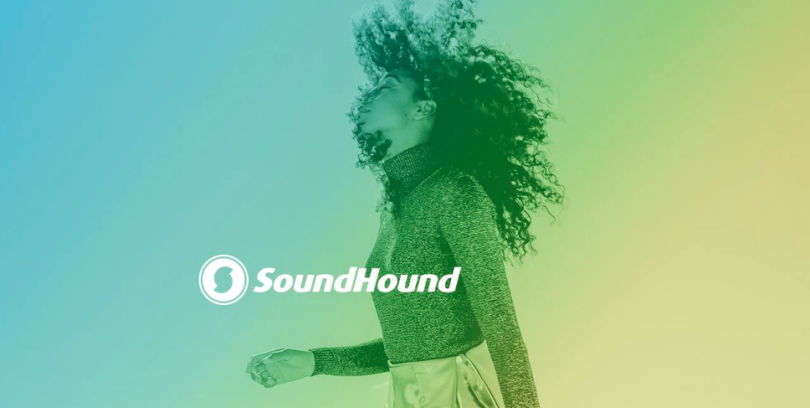 SoundHound
Industry: Software
Location: Santa Clara, California
What it does: SoundHound Inc. is all about audio, providing multiple solutions that utilize voice and conversational intelligence. The company's namesake product lets users  identify songs and answer music-based queries in addition to searching and playing music.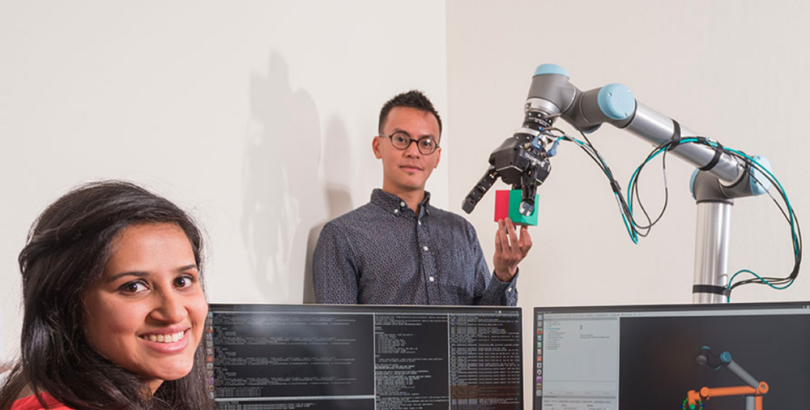 Vicarious
Industry: Machine Learning, Robotics
Location: San Francisco, California
What it does: Vicarious makes artificial general intelligence (AGI) robots modeled on the computational concepts of the human brain. The company, which boasts a mission to eventually create machines that surpass human intelligence, has serious backing from tech titans like Mark Zuckerberg, Jeff Bezos and Elon Musk.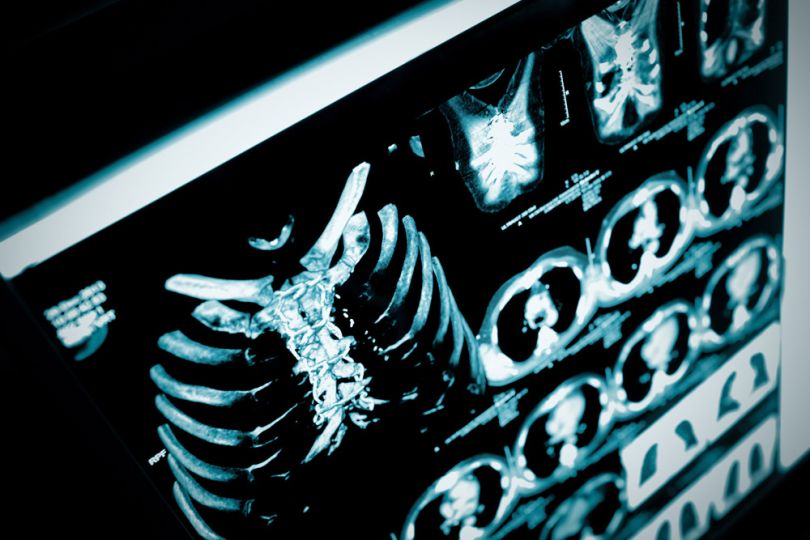 Zebra Medical Vision
Industry: Software, Healthtech
Location: Berkeley, California (US office)
What it does: Zebra Medical Vision develops technology for radiology and medical imaging, enhancing the diagnostic abilities of radiologists while maximizing focus on patient care. Zebra works with millions of clinical records and images to create condition-detecting algorithms. These algorithms will ultimately help medical professionals detect high-risk patients earlier and manage growing workloads with more accurate outcomes.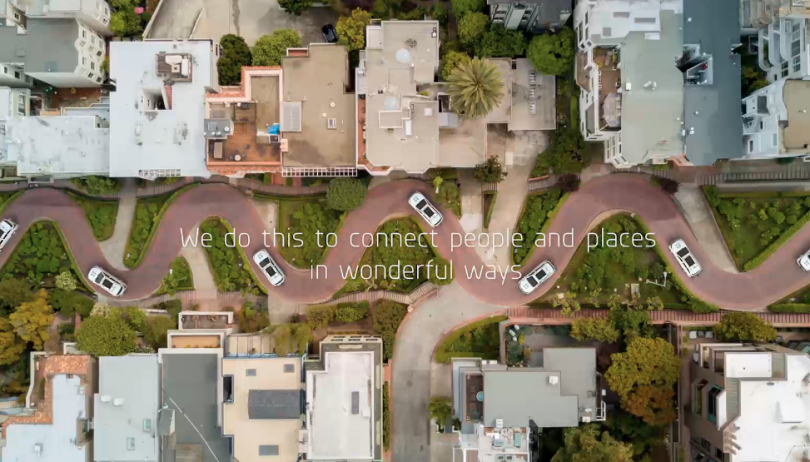 Zoox
Industry: Robotics, Automotive
Location: Foster City, California
What it does: Zoox is creating advanced mobility solutions to support the needs of urban areas. Building their vehicles from the ground up rather than fitting technology to existing cars, the company currently has self-driving cars all over the San Francisco area.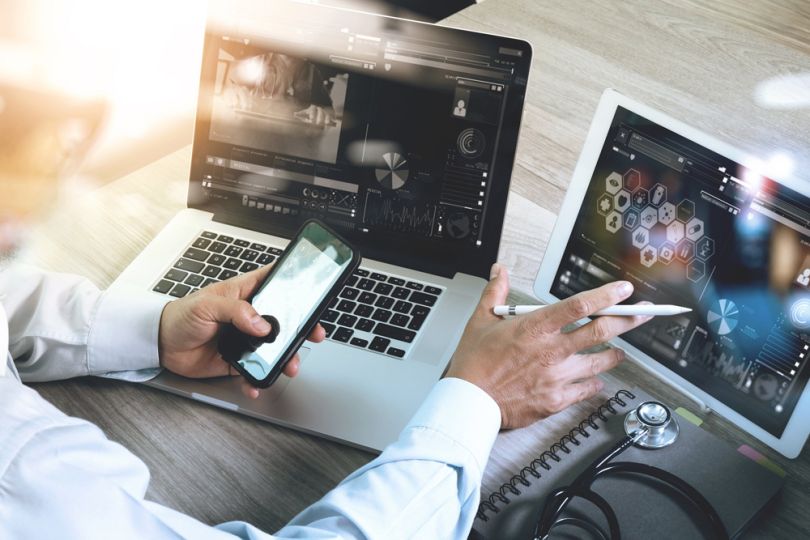 Zymergen
Industry: Big Data, Bioinformatics
Location: Emeryville, California
What it does: Zymergen is utilizing machine learning, automation and genomics to accelerate the advancement of science. Spanning the agriculture, pharmaceutical and chemical industry, the company enables faster cultivation of microbes through automation software and a huge catalog of physical and digital DNA data.